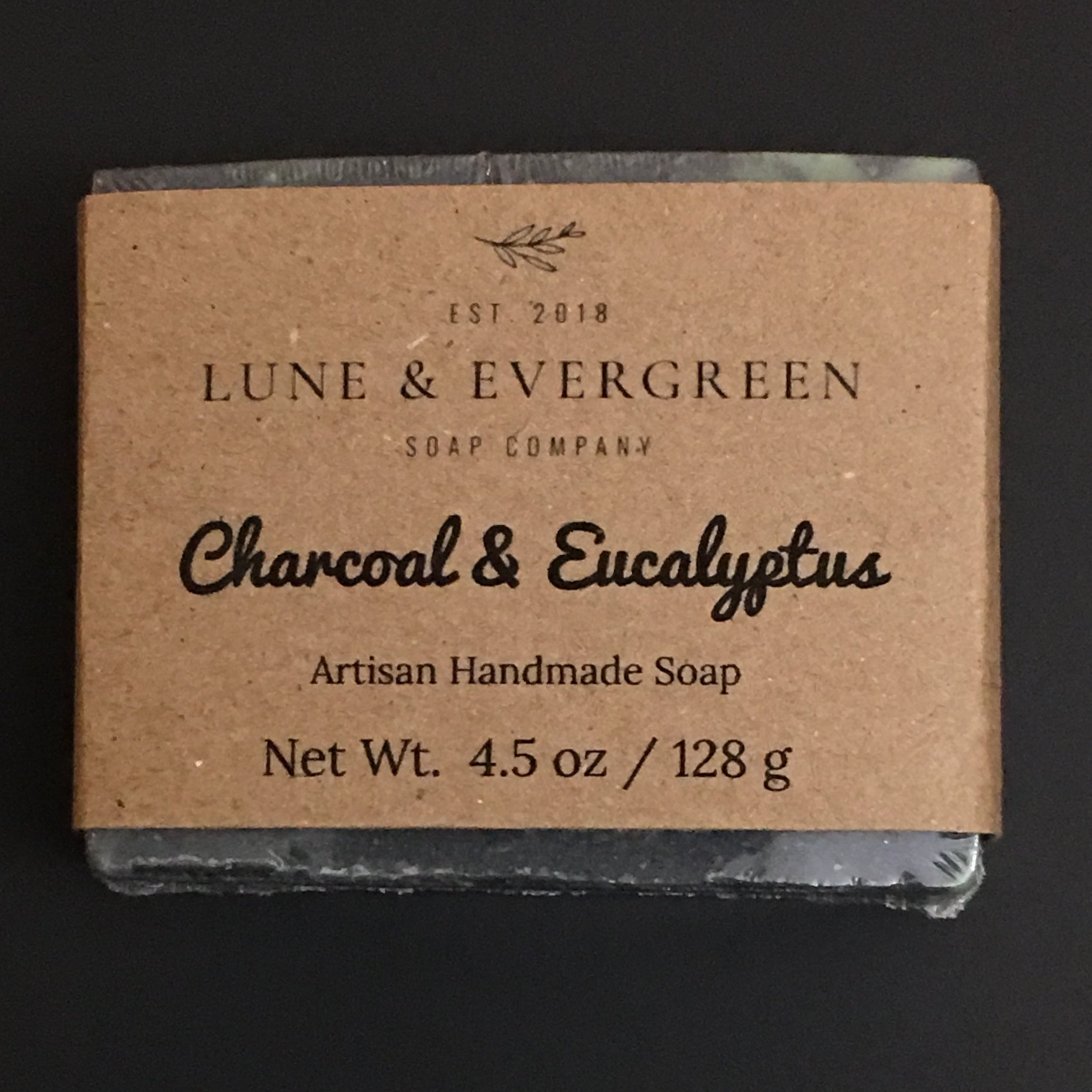 Charcoal & Eucalyptus
An invigorating blend of lemon zest, spearmint, and eucalyptus is softened by rain kissed blossoms and sheer musk. We have added Activated Charcoal to give this soap a detoxifying quality.
*Shape and color may be different than pictured
Saponified Olive Oil, Coconut Oil, Sustainable Palm Oil (RSPO), Sweet Almond Oil, Castor Oil. Activated Charcoal, Kaolin Clay, Sodium Lactate, Fragrance Oil, Mica.